Cohesive Massage Therapy Modalities Offered
The cornerstone of the Cohesive Therapy sessions address, clear, and reduce inflammation and congestion to support deep detoxification and faster recovery from your therapy session. Whether it be massage, physical therapy, acupuncture, or reflexology, the tissue preparation technique calms down the nervous system to allow a "let down " in the tissue. Your therapists will easily glide into deeper treatments with less tension and more relaxation. The tissue preparation technique also induces a state of homeostasis to stimulate self-healing capabilities. The overall session of Cohesive therapy treatment is to induce homeostasis, the body's self-healing abilities. 
The Three Applications:
Dry Brushing
Essential Oils and special liniments castor oil fractionated coconut oil. 
Heat application-Moist Heat Packs, Hot Stones Himalayan stones.
Cupping 
This is what you can expect in your session most of the time. Please request more or less of any of the modalities at any time.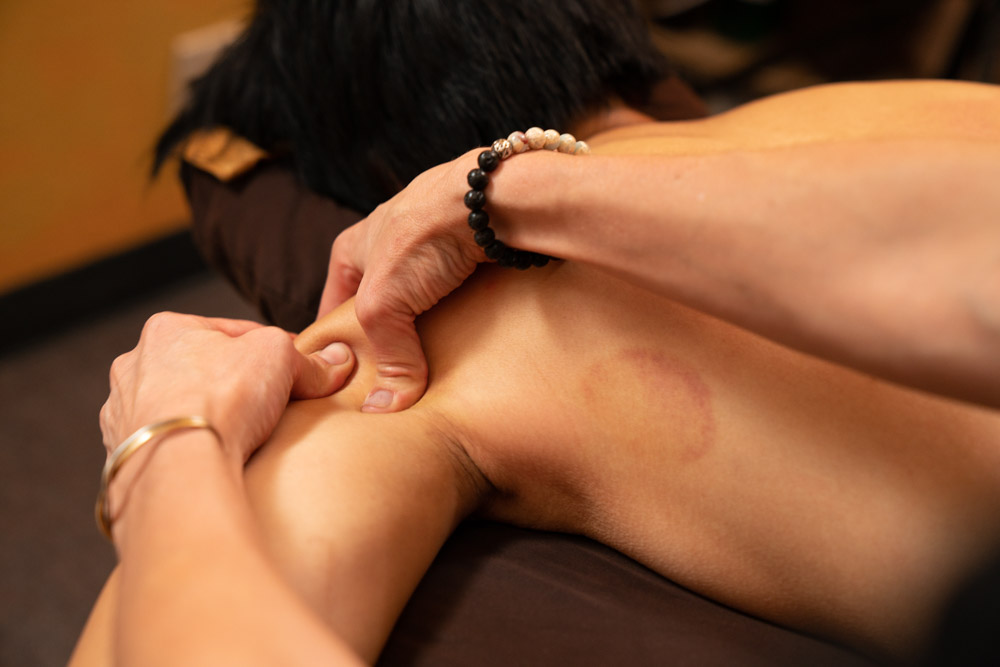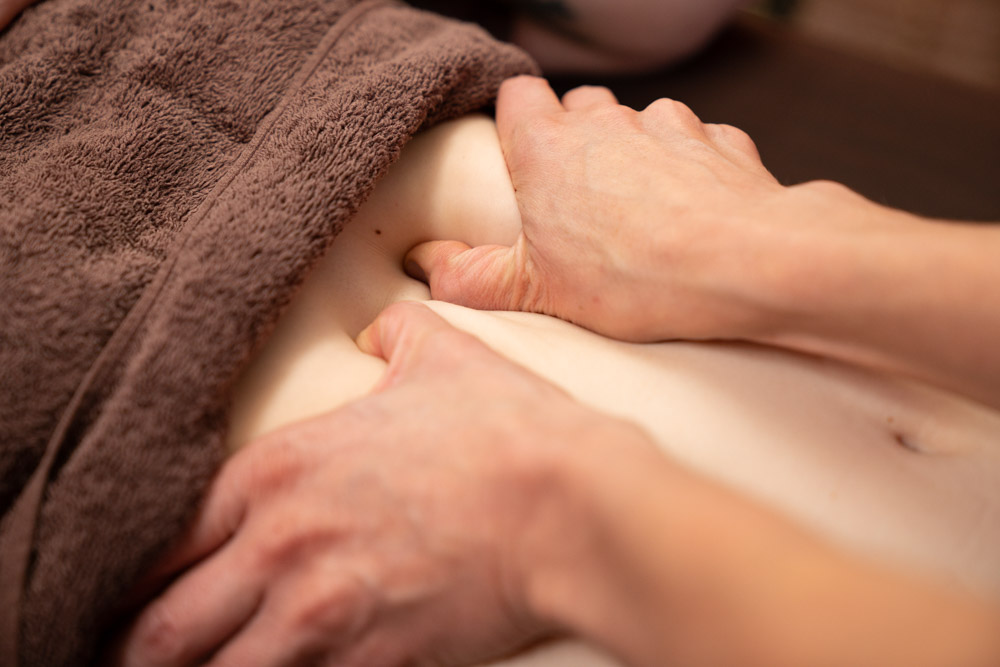 Cohesive Detox Weight Loss en sessions recommended for best benefits
30 minute Infrared Heat massage tools for toning and cupping to contour and detox every part of the body by special essential oil castor oil blend for deeper detoxification of overall systems of the body.
Detoxification Lymphatic Drainage
Combination of Drybrushing, Advanced Cupping Styles, Meridian Line work, Essential oils and special heat for tissue detoxification preparation for deeper modalities used in every session.
Massage Cupping Suction Therapy
A medical form of cupping using machine operated suction cups. Decrease inflammation, Softens and hydrates tissue to prepare for deeper structural manipulations like deep tissue and trigger point therapy.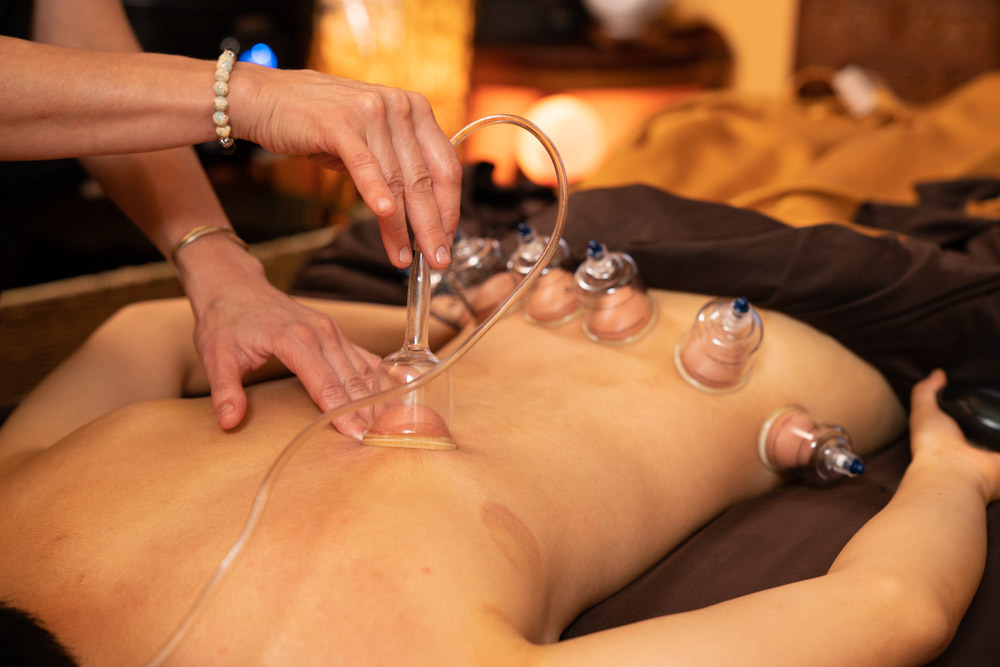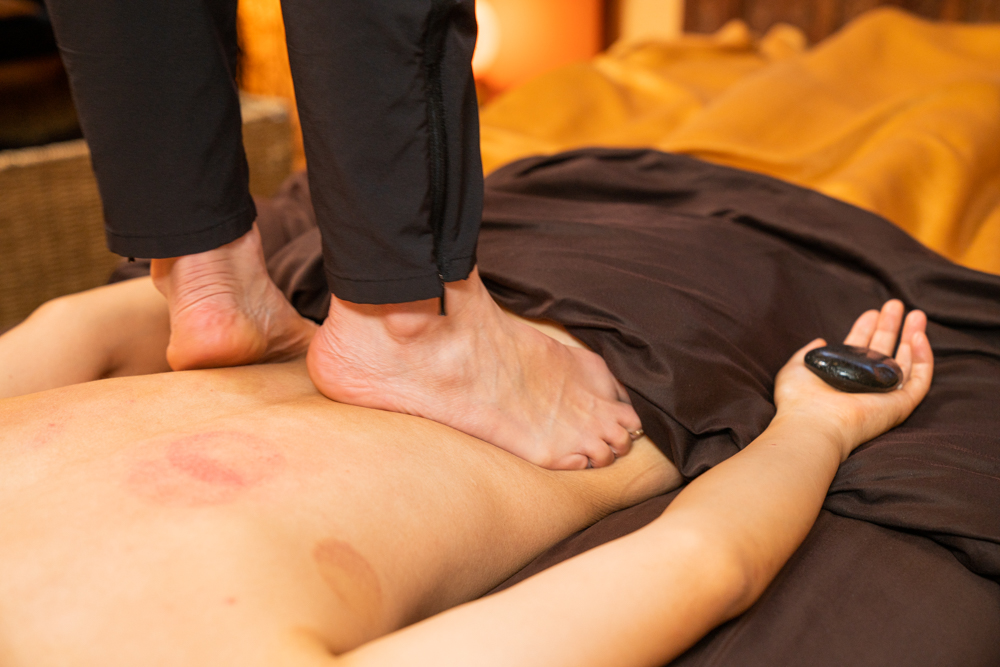 Ashiatsu Oriental Deep Barefoot Massage
Luxuriously deep pressure massage using the soft sole pads of the feet. Used to often replace deep tissue with broad dynamic single and double-footed strokes to treat large and small muscle structures of the back legs, arms, and feet.
Cohesive Aromatherapy Healing Touch
Concentrated oils derived from the essence, of a plant. directly directly into the body to transform stress into Homeostas!
A Dance of Rhythmic feather light strokes along the Spine, Back and Feet by Tender Application of Dry-Brushing, Essential Oils and Hot Stones
Advanced Medi-Cupping
John Barnes Myofascial Release
Sports Massage
Neuromuscular Therapy
Cohesive Hot Stone Treatment
Cohesive Trigger Point Therapy
Tuning Forks and Sound Healing
Ashiatsu Ashi Thai
Thai Massage
Fascia Blasting