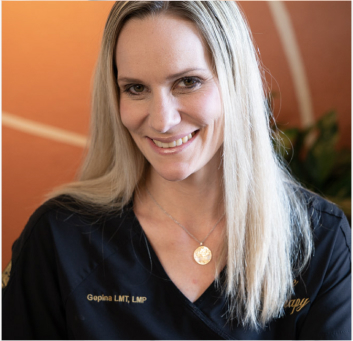 Gepina Caterina
Founder
Ms Caterina's passion for comfort and pain relief and palliative care and recovery runs deep, Inspired when her mother was diagnosed with Breast cancer the experience created the seed and insight for The Cohesive Therapy Approach making the cornerstone of her profession a commitment of compassion and care.
She has studied internationally in South Africa, Thailand and the U.S. At the age of 16 she became certified with the Red Cross for Home care, and studied directly with Dr. Iqbal Badit from India in the practice of Indian Head Massage techniques learning to revitalize the brain spine and internal organs. And practiced this technique at Holistic fairs through out Cape Town, South Africa.
She Graduated from the Maui School of Therapeutic Massage at age of 19 and has since had extensive continuing education and been certified and well versed in Thai Massage, Lomi-Lomi, Hydrotherapy, Hot stones, Deep tissue, Advanced Medi-cupping, Advanced Ashiatsu Barefoot Massage, Neauromuscular Therapy, Sports Massage, Reflexology, Spa modalities, Essential oils and Self Care practices for clients.
Miss Caterina started her practice in Ashtanga Yoga and Vipassana in 2002 and has practiced Meditation for a decade and attends regular intensive yoga workshops with masters of Ashtanga and has sat and served nationally on numerous Vipassana silent meditation retreats.
Currently started practicing Romana Pilates with a certified teacher of Romana Pilates for two years.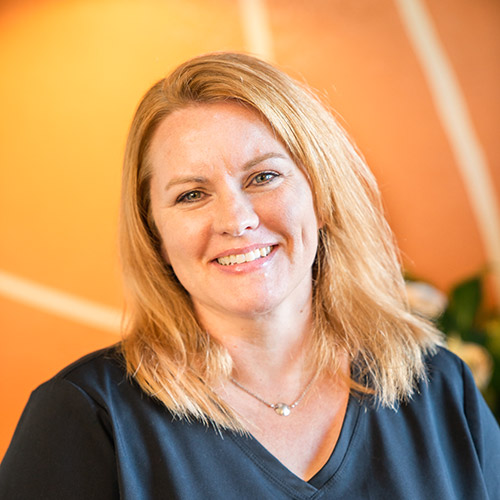 Victoria Taylor
Licensed Massage Therapist
I was introduced to massage therapy in 2013 when I suffered major trauma to my neck (bulging disk, herniated disk, and bone spurs).  Started out self taught through books and the internet until I was able to attend Body Mechanics School of Myotherapy and Massage. Continued my education into my fascial massage and release, muscle energy techniques, and scraping – The Graston Technique. 
I want to help people, like me, who live with chronic pain, find relief through bodywork and massage.


Cohesive offers the modalities that attracted me even before I started school. Modalities like cupping, scraping, incorporating heat, etc.
I am VERY family oriented.  Before massage, I was a stay at home mom for 18 years.  I pursue creative endeavors such as refurbishing furniture, painting, and cooking.  I am also an avid animal lover.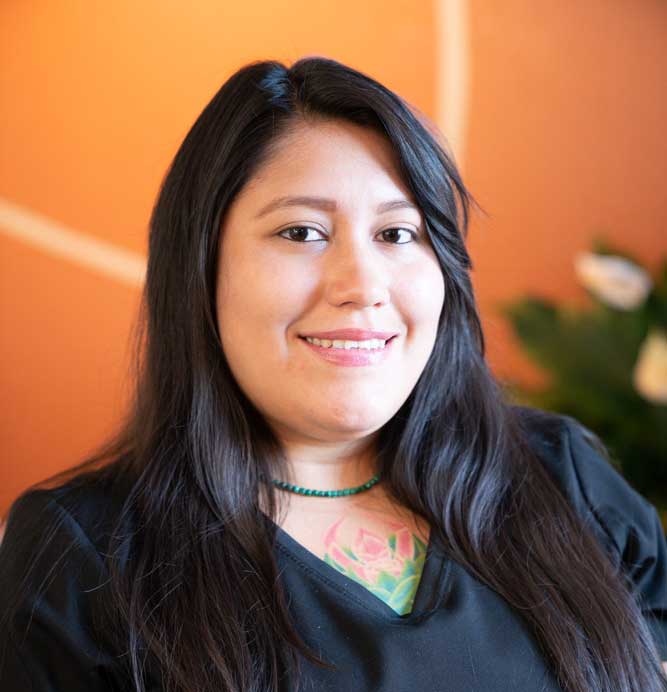 Dorene
Practitioner
My name is Dorene I have been a LMT for six years I graduated from Everest college here in Vancouver WA. I chose massage therapy after receiving my first massage I was blown away by the immediate healing and relief I felt from touch I knew this was what I wanted to do. my reason for working here at cohesive therapy is I believe in this healing practice. whenI started hereI knew very little about lymphatic drainage but then I learned how it is a huge contributor to pain and inflammation in the body so now I give every client lymphatic drainage to help them achieve a state of homeostasis fast.

Here at cohesive I have learned how to combine multiple modalities into one session and being able to determine which modalities would work best for each client. every body is different and I feel here at cohesive we truly honor that. My inspiration for life is my daughter and the example I am giving her is being a healer. healing is what I choose to contribute to this world for my self and others.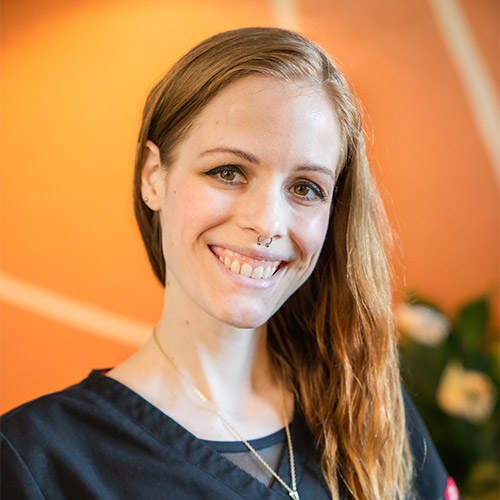 Hilary Porter
Licensed Massage Therapist
I am a creative, active, very hands-on kind of person when it comes to learning new things, and I was very fortunate to find an exceptional massage school in Vancouver; BodyMechanics School of Myotherapy and Massage. I graduated in June 2018 with my certificate and very soon after, passed my first attempt at the state massage therapy exam (MBLEx). As soon as I received my state license, I quit the tiresome retail job I had been working during school and started full-time as a licensed massage therapist here in Vancouver.
So Thankful For Where I Am Now:
Working at my first few massage therapy jobs, I gained crucial real-world experience working with clients, but I thought there was still something missing. Now that I find myself happily a part of Cohesive Therapy, I feel like I've found exactly what I needed and what I had been missing. I've learned so much during my time here already, my favorite of which being medicupping as well as much more extensive experience treating auto injuries.
My Goal As Your Massage Therapist:
My biggest goal is that through my own personal style of relaxation and treatment I can help you achieve the goals and dreams you have for your own life as well! Whether they include relief from muscle tension, chronic pain management, getting back to feeling like yourself after an injury or car accident, or just providing a safe, relaxing atmosphere for you to unwind and de-stress after a particularly tough week at work, I would love to help you heal through the process!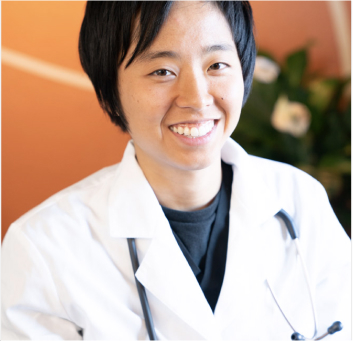 Dr. Yusha Neuman
Physical Therapist
Freedom Of Movement Through Mind Body and Spirit Physical Therapy changes your Posture changes Your Life!
Dr.Yusha's vision is to be a living role model and help her clientele live their healthiest lives. She believes in implementing healthy nutrition, corrective exercise, manual therapy, and combining both eastern and western modalities into her healing program.
Dr. Yusha now lives a very healthy lifestyle. Her story begins when she fell ill frequently in her high school years and decided to take an active approach towards a better lifestyle. She changed her dietary habits and began to exercise on a daily basis. She also learned to balance rest and play with work and immersing herself in nature. Her classmates found her inspiring and she was able to help them with physical injuries.
Yusha was inspired to enter into the field of physical therapy after studying how posture affects breathing capacity in a middle school science project from the Alexander Technique. Her father suggested physical therapy to her and she knew it was the path she wanted to pursue. In addition, growing up in her family, she was brought up with eastern medicine concepts and practiced taichi since the age of 4, acupressure, and herbal medicine. She also has a strong background in a variety of sports such as swimming, surfing, calisthenics, and hiking.
In her college years, she majored in Nutrition Sciences which gave her a good framework of the basics of healthy eating. She learned however that she must combine chinese medicine of eating proper foods according to season with western concepts.
She then went on to pursue her Doctorate in Physical Therapy and learned a variety of manual techniques, treating dizziness (vestibular), chronic headaches, trauma injuries, and using a variety of eastern and western modalities. Yusha also is a Corrective Exercise Specialist (CES), where she focuses on performing specific exercises to correct muscle imbalances.