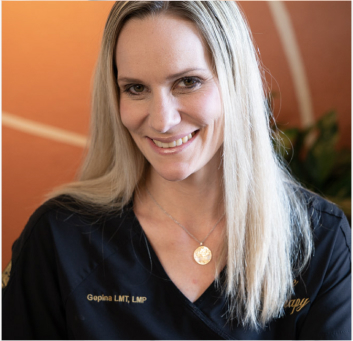 Gepina Caterina
Founder
Ms Caterina's passion for comfort and pain relief and palliative care and recovery runs deep, Inspired when her mother was diagnosed with Breast cancer the experience created the seed and insight for The Cohesive Therapy Approach making the cornerstone of her profession a commitment of compassion and care.
She has studied internationally in South Africa, Thailand and the U.S. At the age of 16 she became certified with the Red Cross for Home care, and studied directly with Dr. Iqbal Badit from India in the practice of Indian Head Massage techniques learning to revitalize the brain spine and internal organs. And practiced this technique at Holistic fairs through out Cape Town, South Africa.
She Graduated from the Maui School of Therapeutic Massage at age of 19 and has since had extensive continuing education and been certified and well versed in Thai Massage, Lomi-Lomi, Hydrotherapy, Hot stones, Deep tissue, Advanced Medi-cupping, Advanced Ashiatsu Barefoot Massage, Neauromuscular Therapy, Sports Massage, Reflexology, Spa modalities, Essential oils and Self Care practices for clients.
Miss Caterina started her practice in Ashtanga Yoga and Vipassana in 2002 and has practiced Meditation for a decade and attends regular intensive yoga workshops with masters of Ashtanga and has sat and served nationally on numerous Vipassana silent meditation retreats.
Currently started practicing Romana Pilates with a certified teacher of Romana Pilates for two years.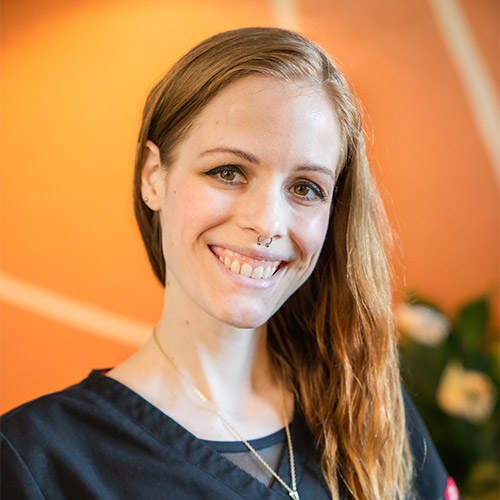 Hilary Porter
Licensed Massage Therapist
I am a creative, active, very hands-on kind of person when it comes to learning new things, and I was very fortunate to find an exceptional massage school in Vancouver; BodyMechanics School of Myotherapy and Massage. I graduated in June 2018 with my certificate and very soon after, passed my first attempt at the state massage therapy exam (MBLEx). As soon as I received my state license, I quit the tiresome retail job I had been working during school and started full-time as a licensed massage therapist here in Vancouver.
So Thankful For Where I Am Now:
Working at my first few massage therapy jobs, I gained crucial real-world experience working with clients, but I thought there was still something missing. Now that I find myself happily a part of Cohesive Therapy, I feel like I've found exactly what I needed and what I had been missing. I've learned so much during my time here already, my favorite of which being medicupping as well as much more extensive experience treating auto injuries.
My Goal As Your Massage Therapist:
My biggest goal is that through my own personal style of relaxation and treatment I can help you achieve the goals and dreams you have for your own life as well! Whether they include relief from muscle tension, chronic pain management, getting back to feeling like yourself after an injury or car accident, or just providing a safe, relaxing atmosphere for you to unwind and de-stress after a particularly tough week at work, I would love to help you heal through the process!